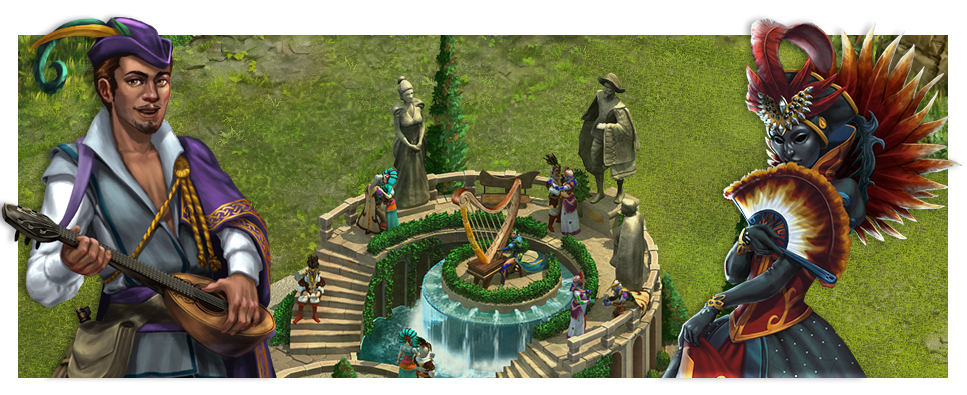 Dear Humans and Elves,
It's time to celebrate! From today on, a mysterious and noble lady called Estrella will visit your city with one purpose in mind: To celebrate a huge Masquerade Ball. And the funniest part of her plan?
You
are going to host it! Needless to say, she
is
a noble woman so she
does
expect a certain standard of entertainment. She wants to see only the best equipment and actors for her grand celebration!
While you are helping her organizing all the support that she needs, Tandulien is tracking one of her big secrets. Will he be able to unravel it in time?
This isn't going to be just a "simple party" by the way, but all its grandeur will be spread over 2 parts of this Quest Line Event, which means you will get a little break in between them to prepare for the next phase. Of course Estrella's generosity knows no limits, for this means she will reward you with 2 very special Reward Buildings as well! And a little surprise for you: From a distance she has been following the other celebrations in your town for the last months and your requests for Mana providing reward buildings have reached her ears so she will make sure to give you rewards which
do
produce Mana on higher levels: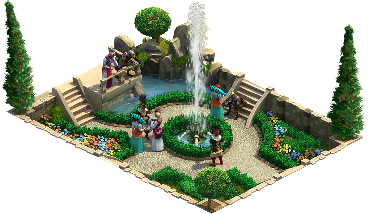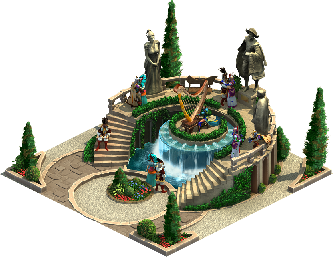 The first part of this Storyline will begin today and will run until
August 17th
. After giving you a short break, we will continue with Part 2 later on.
We wish you good luck with all the preperations and are looking forward to hearing your feedback in our
Feedback Thread
!
Kind regards,
Your Elvenar Team
The Masquerade
Nuevo mini-evento dividido en dos partes, con la novedad de poder obtener dos edificios que a los niveles altos le aportan el tan deseado maná.
La primera parte de poco de mas de 6 dias, tiene como premio el edificio que vemos abajo y consta de 13 misiones a realizar.
A nivel VIII Orcs y Goblins
The Masquerade Pt. I
Las nuevas misiones:
(Datos correspondientes al nivel XI)
A los 5 minutos ya podemos recaudar 44 provisiones (nivel VIII) en recaudación temprana, lo cual da un amplio margen de recaudación. Se puede recaudar 4 veces al dia que serían 12.800 provisiones.
Teniendo en cuenta que un taller a nivel 21 ya produce mas de 5.000 provisiones cada 3 horas, no parece un edificio de interés, es más en caso de precisar provisiones hay maravillas que dan provisiones y además no se quedarán obsoletas ya que les podemos subir de nivel con el tiempo.
The Masquerade Pt. II